13th April 2019
NOTE: the April meeting is being held on the 2nd Saturday of the month due to the Easter Holiday.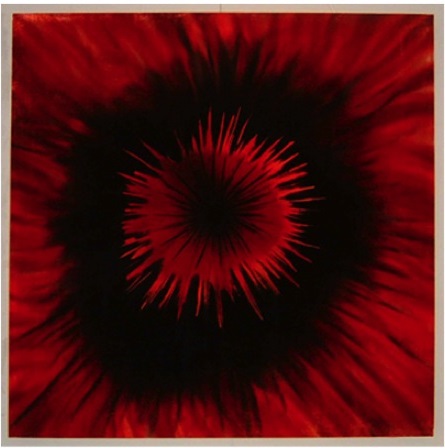 The speaker for the meeting is Mel Bradley of Mel Bradley Silks. Take a look at her website to see her beautiful work.  We look forward to welcoming her.
Lynn Naughten of Seams Sew Simple will be bringing her shop to the meeting.  There will be no workshop in April.
Collaborative Quilt – Don't forget to bring your Tiny House blocks for our Collaborative Quilt!
18th May 2019
The speaker will be Sharon Wells, fabri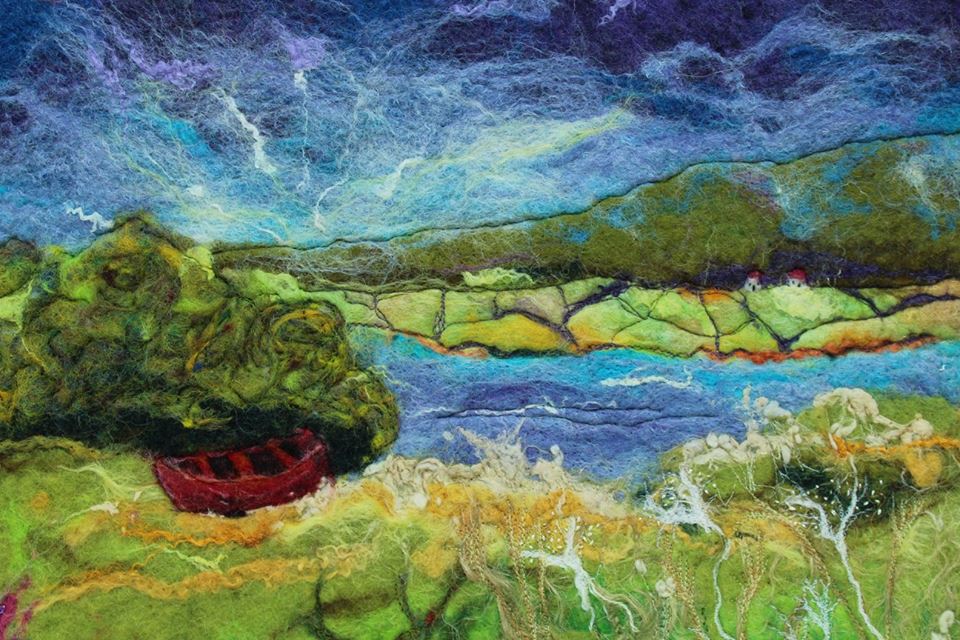 c and textile artist.  Joanna Campling of Floppy Fabrics is bringing her shop to the meeting.
John O'Donnell will also be doing his annual sewing machine service/repairs at the meeting and we hope to have the scissor sharpening van available as well.  Bookings will be taken for sewing machine servicing and repairs at the April meeting. There will be a Sit & Sew Afternoon on the day.
15th June – Mary Palmer will be speaking at the June meeting and also doing a day and a half workshop. Further information on the June meeting will be posted when all details have been finalised.
---
9th March 2019
NOTE: the March meeting is being held on the 2nd Saturday of the month due to St. Patrick's Day.
We are really pleased that Anne O'Rafferty has agreed to be our speaker for the meeting.  We will also have a Charity Swop Shop in aid of our new 2019 charity Lakers – so bring along all those unloved fabrics and other sewing items!
2019 Collaborative Quilt –  Full details will be available at the meeting. The pattern for the Quilt, which will be raffled at our Summer Exhibition for our 2019 Charity, Lakers, is the Tiny House Block by the Missouri Star Quilt Company.  For a PDF of the pattern click here.  For the YouTube link click here 
There will also be a Sit & Sew Afternoon – use the opportunity to finish those UFO's!  If you are attending, don't forget to bring your lunch.
16th February 2019
AGM – our AGM will be held immediately prior to the monthly meeting at 10.30 a.m.
Following the AGM, we are delighted that Moya Geraghty of Patchwork Plus will be returning to WPG for our February meeting.  Moya has very kindly agreed to be our Speaker for the meeting.  She will also be bringing her Shop and will be doing a day and a half workshop.
The theme of the workshop is "Circles in a Square". Bookings can be made by contacting our Workshop Organiser, Moira Byrne at workshops@wicklowpatchwork.ie     Limited places still available.
Check out Moya's website – http://patchworkplus.ie/
19th January 2019
Speaker – We are delighted that Lois Davies will be the speaker for the meeting.
Shop – Knitting Dock Bray (between 5% and 10% discounts available).
Sit and Sew Afternoon – bring along all those unfinished projects and get sewing!